Saxion University of Applied Sciences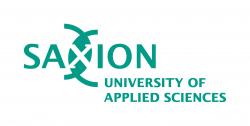 At Saxion, we welcome students from all over the world –how about you?
Saxion University of Applied Sciences is a public university with a history of over 100 years, is located in the East of the Netherlands on three campuses, Deventer, Enschede and Apeldoorn.

International programmes are taught in English. A Dutch Bachelor or Master degree is recognised throughout the world.

Saxion University offers a student-centred learning environment. Students are trained in competences and acquire skills through active learning. Students are responsible for their own education process, helped by a portfolio and a personal development plan.

Saxion's digital learning environment plays an important role in achieving our educational goals, the interactions with lectures and working together with fellow students play a crucial role as well.
After graduation Saxion Connect offers unique opportunities for both international graduates and companies. The programme helps graduates to find their way on to the Dutch job market.
Eligible programmes
All English taught Bachelor programmes
Master of Science Applied Nanotechnology
Master Innovative Textile Development
Master Robotics Systems Engineering
Scholarships available
2 scholarships per country for students from:
Value of the scholarship
Tuition fee: € 5,000
Duration of scholarship
First year of the programme (10 months)
Academic requirement
High school diploma
Bachelor's degree
English level
TOEFL iBT minimum score: 100
IELTS minimum score: 7.0
Working experience needed?
No, working experience is not a requirement.
Contact person
Kim Schutte
T +31 88 019 3789
Website
Application deadline
1 April 2023
Documentation to provide
Orange Tulip Scholarship application form
Proof that the admission process with the Dutch institution has started
Terms and conditions
By applying for OTS you agree to the Orange Tulip Scholarship terms and conditions.
Apply for OTS