Wittenborg University of Applied Sciences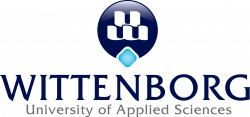 Wittenborg is a "boutique university" where our personal attention to your education is very important. It is for this reason that we take quality seriously and are accredited by the Dutch Flemish Accreditation organisation (NVAO) and Foundation for International Business Administration Accreditation (FIBAA). We are a unique business school where "Better Yourself, Better Our World" is our motto.
At Wittenborg our mission is to promote excellence in teaching and learning international business and management, as well as to create the best environment for students and staff, where internationalisation, diversity and ethics lay the foundations of successfully applied, research-informed global learning.
With our main campus based in Apeldoorn, we introduce students to organisations in the local area and region, enhancing the region's economy, cultural and social climate. Our Amsterdam location enables us to support international entrepreneurs coming to the Netherlands, with a tailored, entrepreneurial bachelor's programme.
Enter Wittenborg and you enter a highly motivated and results-driven organisation operating in a diverse and multicultural environment, in which more than 100 nationalities work, study, innovate and socialise together. At Wittenborg we believe that learning should be an enjoyable process that allows you to develop your goals and aspirations, and provides you with the constant support and the required study pressure to achieve those targets.
Wittenborg graduates are world citizens; they nurture respect and have a sense of achievement. They have developed ambition and pride themselves in excellence. They are our greatest ambassadors! Welcome to Wittenborg!

Scholarships available
8 for each country, for students from:
Value of the scholarship
€ 7,500
Duration of scholarship
One time scholarship, awarded at the beginning of the study and valid for the duration of the programme (18 months).
Eligible programmes
MBA and MBM (all specialisations)
Academic requirement
Bachelor's degree
English level
IELTS min. score: Min. score: 6.5
Working experience needed?
MBM: no working experience required.
MBA: yes, at least 3 years of working experience.
Contact person
Mykhailo Huba
T +31886672688
Website
Application deadline
1 April 2023
Documentation to provide
Proof that you have started the admission process with the institution
Motivation letter specifically written for OTS: this letter is different from the general motivation letter for the programme as it focuses on the reasons why you think you need to be selected for OTS.
Budget plan
Terms and conditions
By applying for OTS you agree to the Orange Tulip Scholarship terms and conditions.
Apply for OTS