Career ambassador application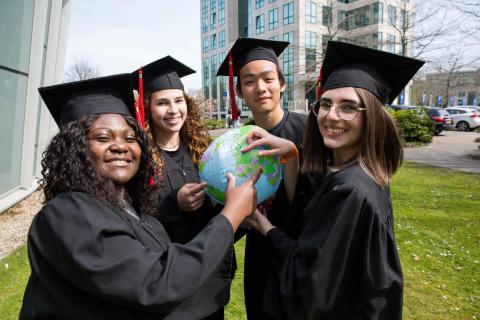 As a Career Ambassador, you will join our group of enthusiastic and motivated ambassadors of working in the Netherlands. Our group is a joint effort with the Netherlands alumni association and RVO, the Dutch Enterprise Agency. You will share your experience, act as a sounding board and as an inspiration. If you are enthusiastic about writing, you are welcome to write blogs for Study in NL on your experience of working in the Netherlands.
What do we ask of you?
As a Career Ambassador you will:
Give presentations at Dutch education institutions on working in the Netherlands.
Act as a sounding board once or twice a year for Nuffic researches.
Inspire future students of the Netherlands with your experience, for instance by doing an Instagram takeover. (voluntary basis) or write inspirational blogs for Study in NL (voluntary basis).
Give input to Dutch employers about what they should do to attract and retain international talent.
Join our webinars and share your experience!
What will you get in return?
A professional network with companies in the Netherlands.
Sharing experience with future alumni deciding on working in the Netherlands.
Training on immigration procedures for highly skilled migrants.
Training on presentation skills.
A recommendation on LinkedIn
Still interested? Great!
So are you:
an international graduate of a Dutch higher education institution?
working in the Netherlands?
good with presentations, but looking forward to expand this skill?
not afraid to be the center of attention?
eager to share your own experience with future alumni?
Let us know by filling out the form below.
The application deadline is 30 April 2023.
We'll contact you to schedule an online intake after you've submitted your application.