Everything about housing: How I found my room before moving to the Netherlands
You're enrolled in the Dutch university? Congratulations! Now, it is time to start searching for a place to stay.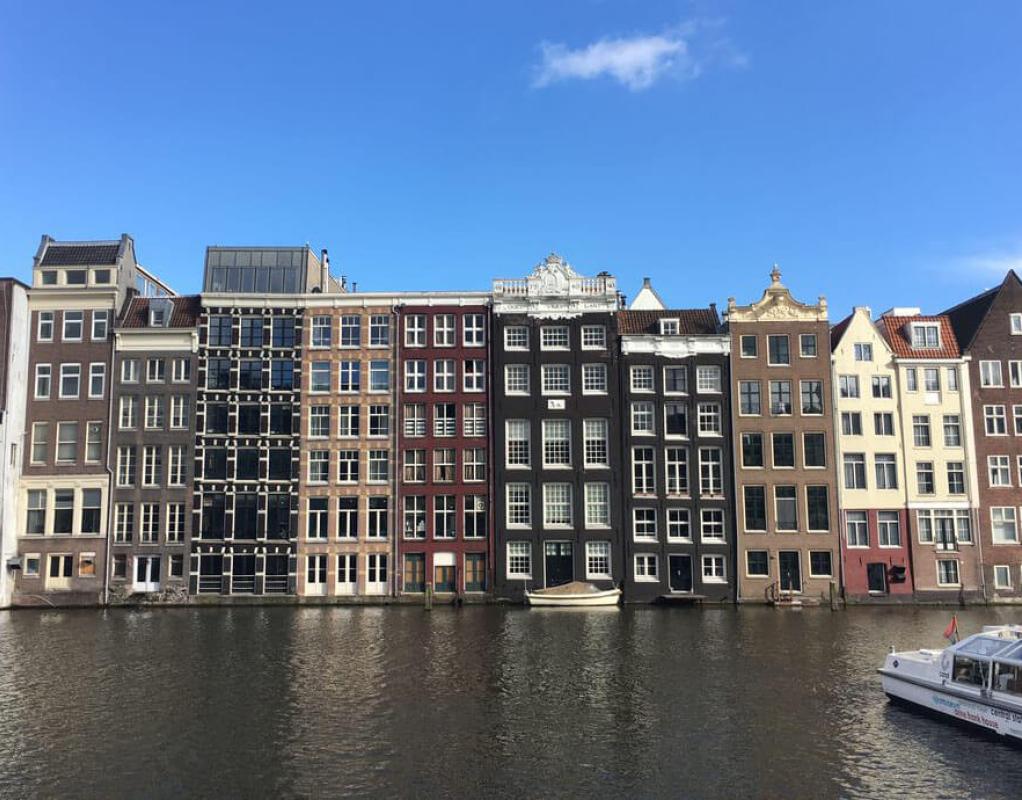 Please note: this is a personal story. Be aware that finding housing in the Netherlands is challenging.
There are two options available for international students. You can either rent a room in the dormitory, or rent a room/a studio/a whole apartment with a landlord or a rental agency.
Let`s discuss all the options.
1. Dormitory
Some Dutch universities have dormitories. First year students can live in a dormitory for one year. After one year, students have to find a new place.
The main advantage of renting a room in the dormitory is in the price, as usually it`s cheaper than renting a room in a city. In small Dutch cities the price for a room in a dormitory could start from € 250 per month including utilities.
Also most of the time dormitories are located close to schools, so you can just walk or cycle to your morning classes. If you enjoy meeting new people, spending time with other students from all over the world, then it is a place to be.
However, you should pay attention to additional costs they may ask you to pay, for example, for water or garbage taxes. Sometimes they are not included and you will have to pay them separately by the end of the year. Moreover, if you prefer a more relaxed and quite environment, then it could be better to search for a room in a city. Only students live in dormitories, therefore it might be not a suitable place to study or work, as it might be quite noisy.
2. Rent a room in a city
Price usually starts from € 350. Rent depends on the location, facilities and number of flatmates. In Amsterdam prices are much higher and you can pay € 500-600 for a 9 m2 room.
"Usually you are going to share the living room, the kitchen and the bathroom with 3-4 other students."
There are many websites, such as Funda.nl or Pararius.com, where you can find a room. A more popular website is Kamernet.nl, which offers accommodation for students. Also there are many Facebook groups where current tenants or landlords post advertisements that they are searching for a new flatmate.
If you found a place online, make sure to view the apartment in person and carefully read the contract. There are many scammers, especially on Facebook, so never transfer money before viewing the apartment.
Usually you are going to share the living room, the kitchen and the bathroom with 3-4 other students. Most of the apartments have a cleaning schedule which all the flatmates have to follow to keep the place tidy.
3. Renting a studio or a whole apartment
This is the most expensive option. Price for studios usually starts from € 700 per month. You can use the same websites as for searching for a room.
My own experience
And a bit about my experience of finding a room in Leeuwarden.
I started to look for a room in February and my studies were starting in September. I checked most popular websites for renting a room but could not find any option. After that I started to look for a room on Facebook.
Because I was at home in Russia, I could not come to Leeuwarden to view the apartment and that was a problem. By June I viewed many apartments via Skype, however landlords always gave a preference to a person who visited them. Later I found a local rental agency and I sent a request asking whether they had available room starting from August.
Luckily, at the same time I saw an advertisement on Facebook where a person was looking for a new flat mate. He was renting an apartment with the same agency that I contacted before. I immediately sent him a message and the agency organized all the paper work very fast.
I filled in the application form, sent a copy of my passport and a copy of a passport of one of my parents. Later they sent me a bill which I had to pay before moving in.
I had only photos of the apartment and room, and did not even have a video call. However, I would not recommend you this option as it is very risky. But at the end I was happy that the apartment was exactly the same as on the pictures.
My recommendation for students who are not in the Netherlands and cannot come for a viewing would be to have video calls and to double check all the documents. If you have a friend or know someone who could visit the apartment, that would be an ideal situation.
Also make sure that you can register at the address because all students have to register within municipality within 5 days after arrival. If you cannot register, chances are high that you are going to rent accommodation illegally.
In general, start looking for a room in advance and you can also ask your school for help if you cannot find anything. I wish you good luck with your house search!