Finances: Survival Guide to the Netherlands
As a student, living in the Netherlands does not have to be expensive. There are many ways in which you can reduce or finance your day to day costs and still have a great experience.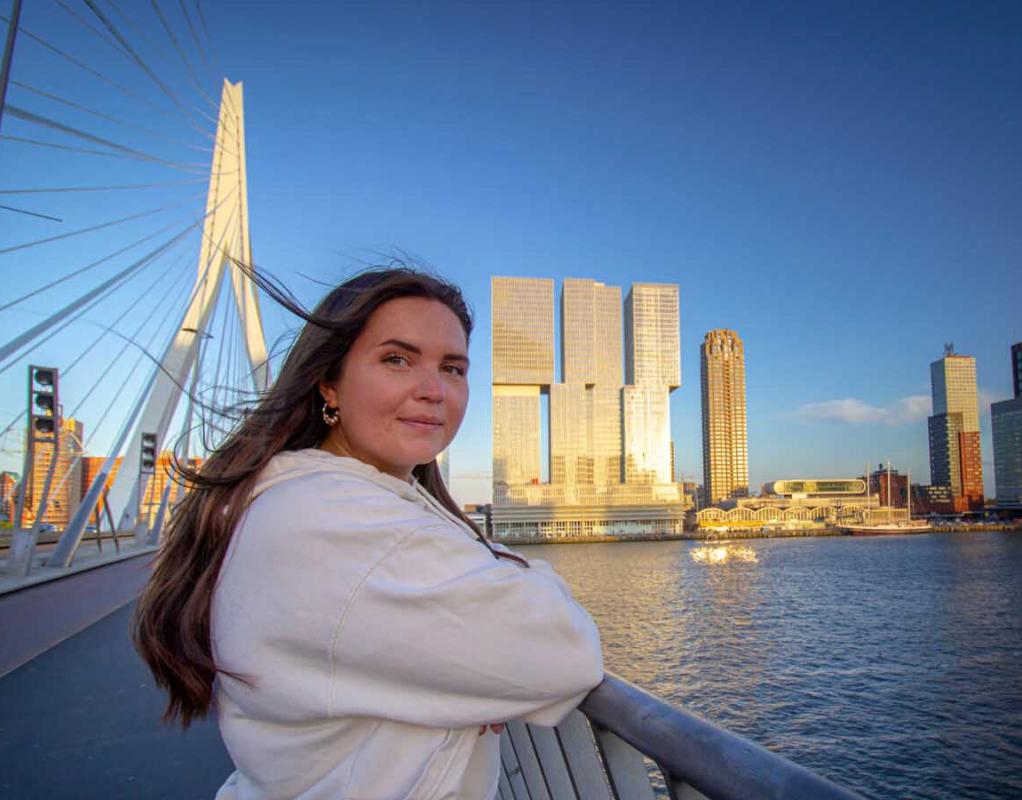 As an international student myself I have spent the last two years living through the ups and downs of student financing and so I will share with you what costs you can expect and some tips and tricks on how to lower these costs!
"Biking will save you massively on transportation costs."
Rent
Rent in the Netherlands is probably the most discussed topic when it comes to costs. That is because it is undoubtably going to take up the biggest part of your budget. Rent here averages at 400-600 euros per month in a shared apartment or in a student housing building.
The important thing here is knowing what options are available for you. For example: if you are eligible for student housing. If you are looking in the private market: find out where current students are living in the city. Student neighborhoods tend to have more housing options with more student focused prices… and fun neighbors.
Groceries
Apart from your rent there are some other factors that you can expect to be paying monthly. The first and most important is: ramen noodles and coffee, or in other words: groceries.
Despite my previous joke, I am a pretty big advocate for cooking at home and on average I spend around €30-€40 a week on groceries. There are ways you can lower your costs on groceries like: farmer's markets, and discount supermarkets like Aldi.
If you are not big on cooking; university cafeterias also offer meals that range between €5-€8.
Transport
Something weird that you notice when reading about finances in the Netherlands is that they very rarely mention transportation costs. You might have guessed it by now, this is because biking will save you massively on transportation costs.
A new bike costs between €150 to €400 which can be a pretty big investment for a student, that's why many students buy a used bike. They cost around €50 to €70 and you can buy them online from places like facebook or marktplaats.nl.
Another option is renting a bike from websites like swapfiets.nl, for €17 a month. You get a brand new, fully functional bike and free maintenance.
However, if you are anything like me and you weren't raised to bike through very cold weather, you might consider using public transportation during the winter. An average 15 min ride will cost you around €2, which can rack up your expenses substantially. However there are also monthly transportation cards that let you travel during off-peak hours and weekends for about €105 a month. You can check their cards here: ns.nl.
Phone bill
Having a Dutch phone number in the Netherlands is not necessarily a must, however it does make your life easier when it comes to booking appointments, signing up for things like student clubs and just overall: to stay connected. Many phone companies like Lebara offer pre-paid services for as little as €10 a month that you can pay and upgrade as you go.
Insurance
Insurance is another monthly cost that you should consider. If you plan to come to the Netherlands for a full-time study, then it is necessary that you are covered by a Dutch insurance. Student insurance here costs around €30 a month.
If you choose to work during your studies, you will need to get a basic health insurance which can cost around €100 to €115 per month.
But, before you stress out thinking that half of your weekend job salary will go into paying for your insurance, the government will help you cover your insurance costs. This is called "Zorgtoeslag" and depending on how much you earn, this supplement can be as high as €100 a month and it is available for EU and non EU alike.
Sports/clubs/Gyms
This last monthly expense is optional, but many students go for it. The cost of a private gym ranges between €20-€30 per month, some of them offer deals if you join with friends for instance. This is great when you need that weekend motivation to go. University sport clubs also require a monthly or yearly contribution.
Financing your free time
What you do on the weekends will really depend on what you enjoy. One thing many students do is travel. The Netherlands is a small country so traveling between cities is easy and will cost you around €10-€30 at most with the train. If you have a friend with a travel card you can save 40% on your trip by inviting them to come with you.
Traveling between countries in Europe is also something students take advantage of. Round trip flights can cost as little as €60-€100 if you book ahead, and buses will take you from Amsterdam to Paris for €20.
Museums, restaurants , clubs and stores also offer student discounts which is great for financing your weekends. The more discount clubs you join like ISIC and Knaek the more options you will find!