Finding an internship in the Netherlands
During your study programme, you may do at least one internship. But where to start?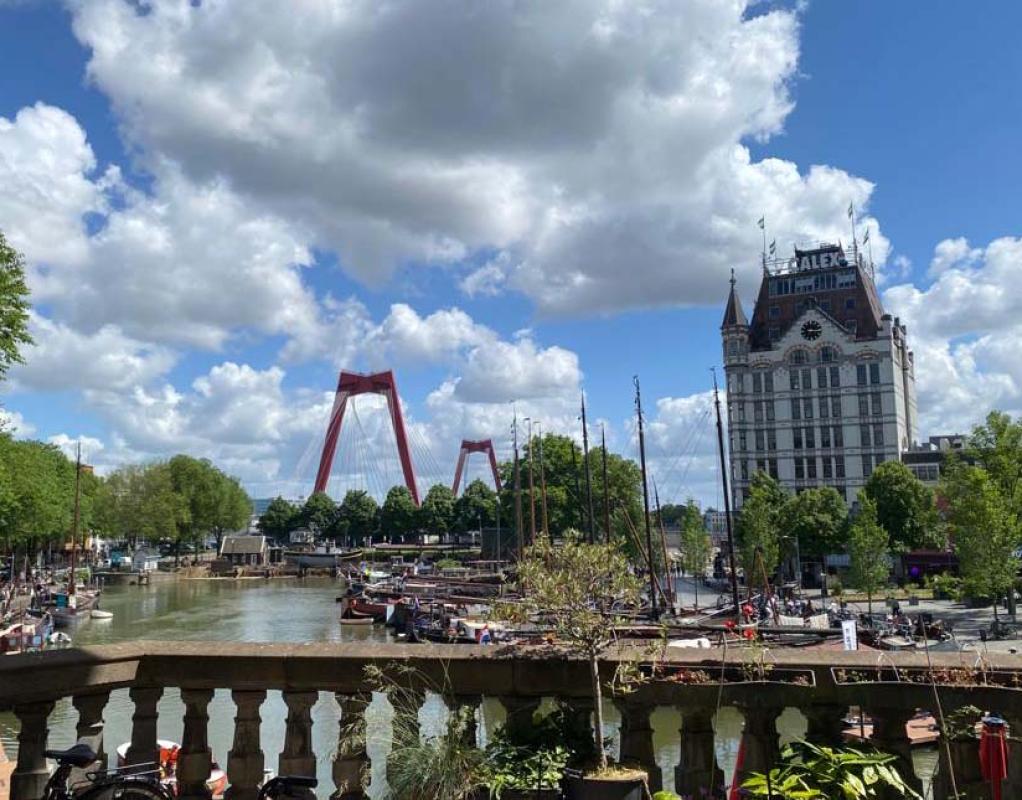 The duration and workload of an internship can vary depending on the type of university you attend, the rules of your university, and your study program. However, there are some tips which are useful in any case.
1. Start in time
The first tip is to start early. Generally, the sooner you begin, the easier it is. However, please bear in mind that you will rarely find any offers more than five months before the desired start period of your internship. Therefore, it is best to start your internship search around four to five months in advance. Nevertheless, you can use the time before the actual search to write your CV and draft a sample cover letter and make your mind clear about the specific area in which you would like to do your internship.
2. Check the support offered by your university
You can't expect your university to find an internship for you, but they can provide invaluable support in your search. They can offer feedback on your CV and motivational letter, as well as a list of companies that have employed previous interns. Additionally, you should check if your university has a career services department, which can provide further assistance in your search.
3. Search for vacancies on Google
You can find internship vacancies with ease by using Google. For example, you can simply search for the area you would like your internship to be in, followed by the keyword 'internship'. For example: 'HR internship'. After that, you have to click on the big blue box titled 'Jobs'.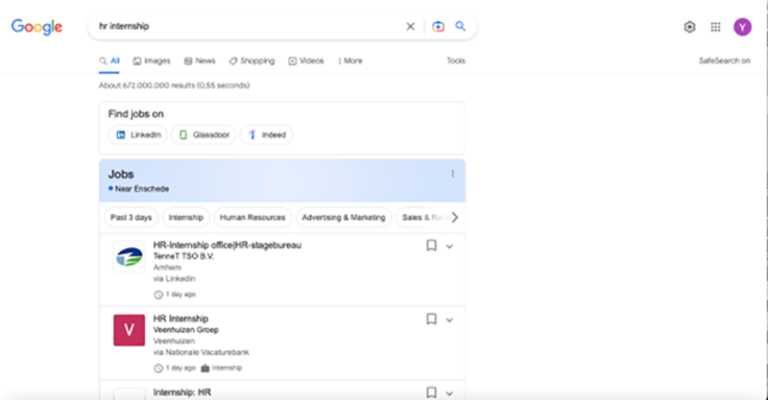 This method has a huge advantage, as the vacancies come directly from employers and career sites across the web, both well-known and lesser known. Furthermore, you can filter the results by language, location, industry, and date of publishing. This is especially useful if you don't speak Dutch and are looking for English-only internships. Additionally, candidates who apply sooner to the publishing date are considered more motivated for the internship.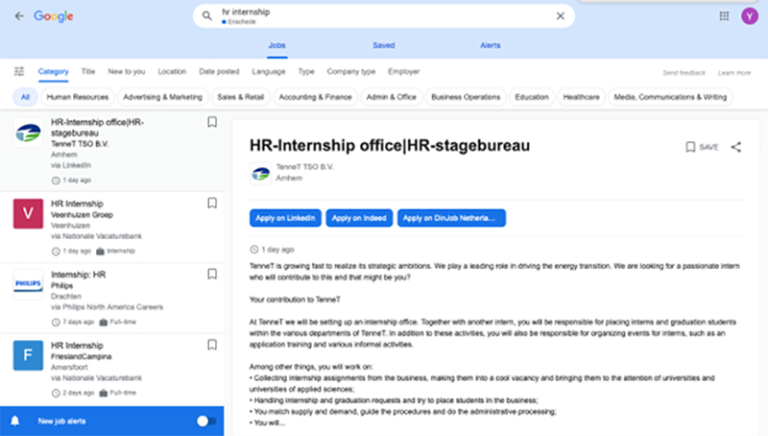 4. Use your network
In addition, networking is a great way to find out about the latest internship openings that are not being advertised to the public. This is often done through word of mouth and referrals, when employers feel they can trust a referral they're more likely to hire that intern. In other words, when people know someone knowledgeable and enthusiastic about the organization, they're also more likely to offer that person an internship.
Another useful tool for networking with contacts and possible jobs is social media. When used effectively, social media may be a potent tool for connecting with and building relationships with people who can support your search for an internship.
5. Trust in yourself
Being rejected for an internship can be difficult and deeply discouraging, but it's important to stay resilient and recognize the importance of trusting in yourself to find a better opportunity.
Recognize in your mind that rejection is a part of life and not a reflection of your character. Accept rejection and demonstrate your ability to overcome disappointment rather than focus on the negative. When you trust in yourself and recognize that there will be other opportunities for internships, you can move forward with enthusiasm, rather than feeling stagnant because of a setback.