Orientation year visa: 5 tips for recent graduates
Would you like to have a career in the Netherlands after your studies? I would like to share my experience of looking for a job as a recent Hotel School graduate.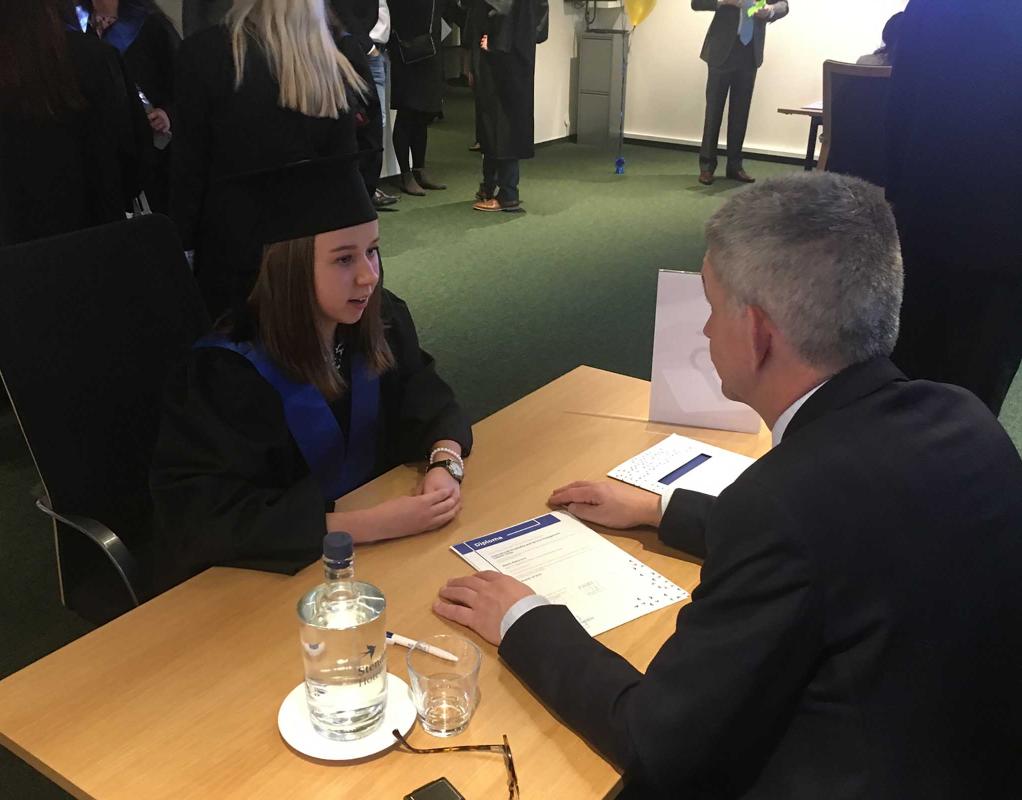 You probably heard about the Orientation Year visa which gives an opportunity to non-EU students to start their own company or to find a job. I will guide you through some of the obstacles that I have found on my way and what things you should consider before applying for the Orientation Year visa.
With the Orientation Year visa you have free access to the Dutch labour market for 1 extra year after you finished your degree. To be qualified for this visa you have to meet a number of conditions. You can learn more about the application process on the IND website.
About me
So, a little bit about me and my background: originally, I am from St. Petersburg, Russia, and that's where I got my bachelor's degree and work experience in the hospitality industry. I applied for the Orientation Year visa right after I finished my master`s programme in International Hospitality & Service Management in NHL Stenden, Leeuwarden.
I was looking for a job in a hotel during my studies. Unfortunately, companies could offer only basic positions such as waitress or housekeeper, and most job offers were for Dutch speakers. At that time I realized that I had to move to a bigger city for my orientation year.
Leeuwarden, the place where I studied, was a typical Dutch town with beautiful canals and friendly people. However, there were not that many job opportunities for English speaking people. That is why I moved to Amsterdam after my graduation to look for a full time job in an international hotel company.
"With the Orientation Year visa you have free access to the Dutch labour market for 1 extra year after you finished your degree."
I'd like to highlight 5 key points you should pay attention to when looking for a job as a recent graduate:
1. Use LinkedIn
Before coming to the Netherlands, I did not think of how important LinkedIn could be for job seekers. When creating your CV and motivational letter, do not forget about your LinkedIn profile.
Nowadays many recruiters get the first impression about a candidate via LinkedIn. It is the number one recruitment platform in the Netherlands and it is the most popular way of finding a job for locals and expats. The majority of recruiters firstly publish their job offer on LinkedIn and all the other websites such as Indeed.nl or Glassdoor.com. I'd copy this information.
First impression is key, even on social media. So make sure your LinkedIn profile looks great and you stand out from other candidates. Fill out as many sections as possible. Provide a professional picture of yourself. Write down your awards, achievements, add necessary skills.
You can take a look at the profile of your colleagues or other students to get more ideas on how you can improve your profile.
2. Learn the Dutch language
In the Netherlands, most people do speak English. However, if you want to find a job, it is better to know the local language. In the hospitality industry you have to speak Dutch, especially if you are looking for a management position.
My advice would be to start learning Dutch as soon as possible. Even if you are going to work in an international company, a large number of your colleagues will be probably be Dutch. Learning Dutch makes that you can get along with them easier and you can always understand what they are talking about.
You can ask your school about language courses they offer for students. Check out the information on the Study in Holland page about Dutch courses. Local libraries also provide free Dutch classes for immigrants and expats. I visited such classes in the library in Leeuwarden. Volunteers organized free course for everyone who wanted to learn Dutch there. I improved my Dutch a lot during that time.
3. Consider relocation
As I mentioned earlier, I had to move to a larger city. This was because there were only several hotels that could hire English speakers, and they offered only basic positions such as waitress or housekeeper.
So you might have to consider relocation, if needed. Of course this depends on the city in which you are going to study. Just as in many other countries, there are more job opportunities in larger cities and the environment is more suitable for international people.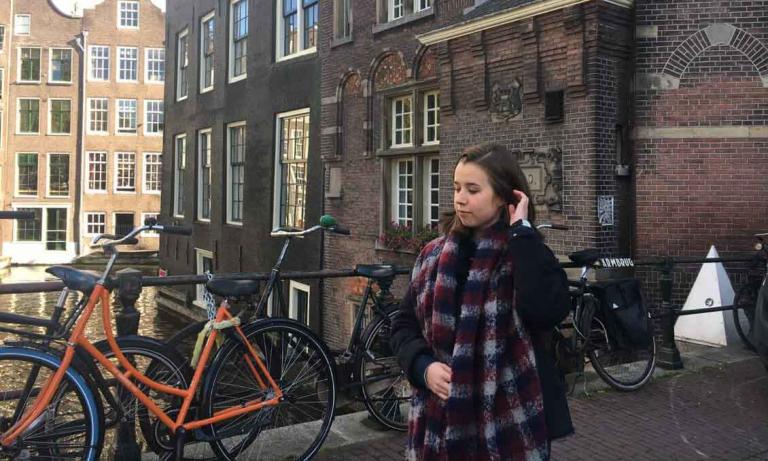 In the Netherlands, the majority of international companies are concentrated in the Randstad area (Amsterdam, Rotterdam, Utrecht, The Hague). So it could be beneficial for you to live there when you are searching for a job. Many recruiters pay attention to your current address and give preference to the people who already live within close proximity from work.
4. Build your network
During your studies, try to get in contact with as many people as possible. Participate in various events and workshops to make connections within your industry. Print out your CV. Also, it would be nice to have business cards, too. Remember that you can use these connections in the future when you will be looking for a job.
That is how it works in many countries and the Netherlands is not an exception. Tell your friends and acquaintances that you are looking for a job. It is possible that they know someone who is recruiting people, so you could get in contact with them.
5. Obtain experience
Get as much work experience as possible during your studies. Any experience is counted. Internships, part time jobs, volunteering. Show the recruiter that you are a hardworking and ambitious person. If you do not have much experience as other candidates, try to prove to the recruiter that you are a fast learner.
Another thing to consider: if you do not have enough work experience in your field, it might be better to go to your home country after graduation to get this experience. You can apply for an Orientation Year visa in the 3 years after your graduation, which means your chances for employment would be higher.
There is definitely no universal key of success on how to get a job and you should always have some kind of luck. I believe in the power of persistence, so I wish you good luck with finding a job!