Studying abroad: a father-daughter perspective
Aurellia Maheswari (23) from Indonesia is studying Neuropsychology in The Netherlands. How did she prepare for her studies abroad? And what's it like for her parents to have a daughter living and studying far from home?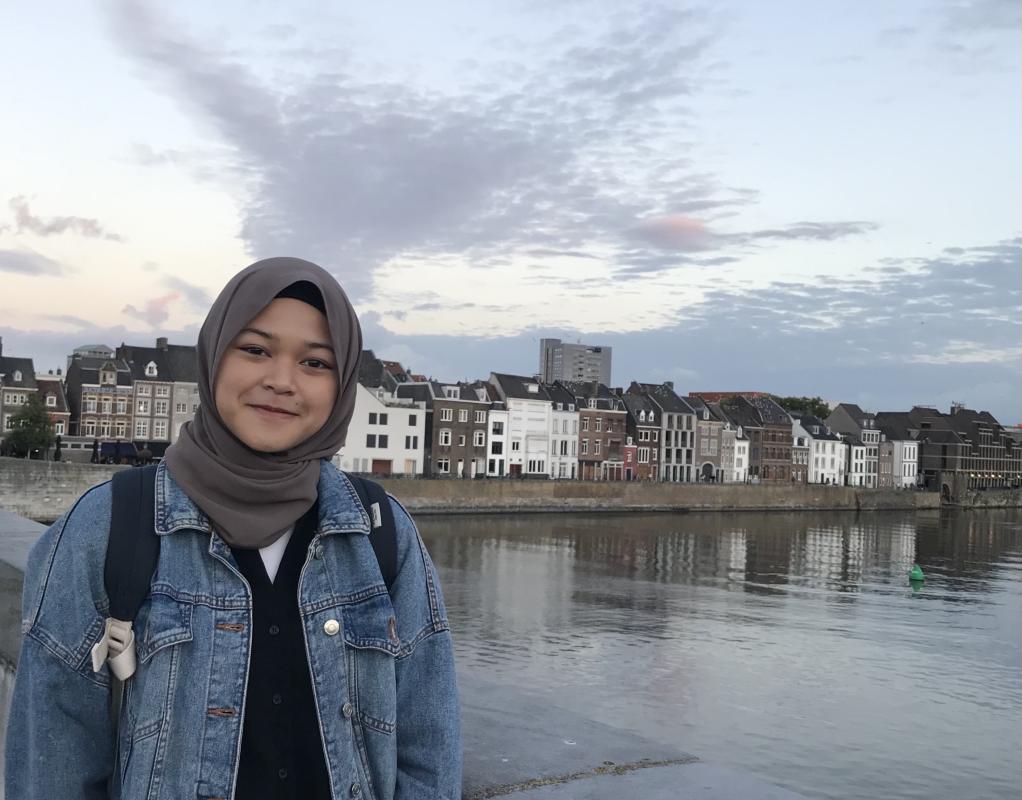 In August of 2022 Aurellia Maheswari arrived at Schiphol Airport in Amsterdam. All by herself. Her final destination: the city of Maastricht, in the southern province of Limburg. Aurellia came to The Netherlands to pursue a Master's degree in Neuropsychology at Maastricht University. But her journey to Europe did not start when she boarded the plane back home in Jakarta, Indonesia. Preparations for her Dutch adventure started a full year in advance.
We talked with Aurellia and her father Erlangga Septama (51) about the decision to study abroad, the challenges, the lessons learned, and the experiences of both.
So, let's start with the obvious question. Why study abroad at all?
Aurellia: "Well, this isn't my first study abroad. I've completed a double-degree programme in Australia before. I liked the experience and knew The Netherlands has some good psychology programmes. In addition, I had a friend who did his Master's in The Netherlands. So we started talking and I asked him a lot of questions. That's how The Netherlands came into view."

Erlangga: "Aurellia likes to travel. I did a Phd in Canada and I brought Aurellia there when she was 7. I am really glad she chose to study abroad, especially in The Netherlands. I even encouraged her to go there. It was our first choice. The Netherlands has a really good education system and is home to some of the world's best universities. Besides that, The Netherlands is also one of the safest countries in Europe."
Did you as a father have any doubts?
"Of course. First of all we will miss Aurellia very much. But you also have some worries about the social and cultural side of things. We are less familiar with the norms of Dutch society, it is very different from Indonesia. So as a father, you are worried that she may get into situations that are harmful."
Aurellia, when and how did you start preparing?
"I started twelve months in advance. I researched the universities, requirements and available scholarships. I only wanted to go to The Netherlands if I would get a scholarship – and I did. You also need time to write motivation letters and find out what immigration documents you need. There is a lot of information available online, which helped me a lot. But social media was the best, because that gives you access to first-hand experiences from other students. I followed Study in NL ambassadors and watched a lot of YouTube videos. Reading the necessary information is one thing, but seeing how other students handle it makes it a lot more relatable."
What was the most difficult aspect of coming to The Netherlands?.
"Housing. Both the availability as well as the pricing. Luckily, I was given an offer to stay at the University's Guesthouse, in part, due to my scholarship. Immigration was also quite a hassle, but I had a lot of people helping me. I consulted my dad for immigration documents and motivation letters, so that helped a great deal."
Erlangga: "If you want to study abroad, you have to remember that rules and regulations are very different from country to country. The Netherlands may be a bit easier than the U.S., for example."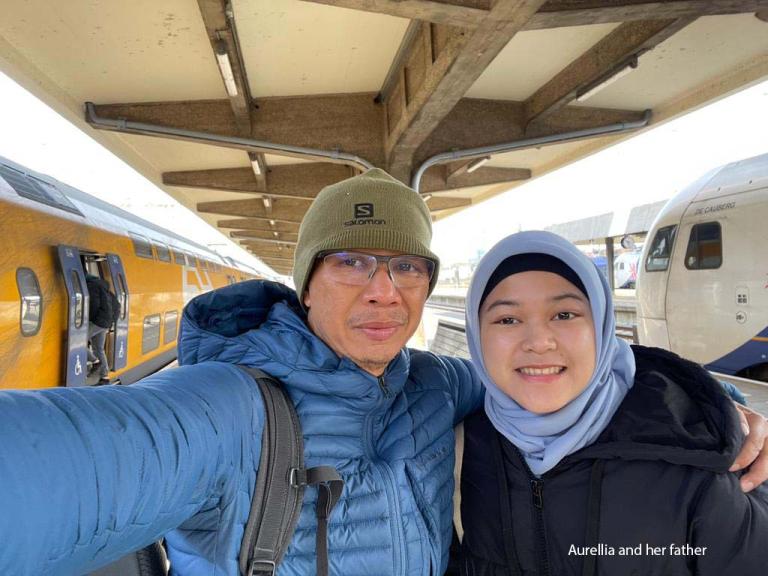 You've now been in the Netherlands for almost a year. How has the experience been?
Aurellia: "It was a culture shock at first. In Australia I was with fellow Indonesian students. This was my first time being all by myself. I did have an Indonesian friend here and I became a member of the Indonesian student association, which helps you settle in a bit. Still, there are a lot of things you have to navigate on your own. It helps that the Dutch are open and friendly people."
What's your experience with the Dutch?
"Well, they can be very direct. That took some getting used to. The Dutch are straightforward and will say things right to your face. In Indonesia we are more careful in social interactions. Still, it is nice to have some directness. At least you will have no trouble interpreting what they mean. It has also encourages me to speak out more often and share my thoughts."
Erlangga: "Yes, the Dutch are very direct. At the same time, I also hear that they are really kind. Also, punctuality is appreciated in The Netherlands. When you agree upon a certain time, you are expected to be there right on time. I think it is important that as a foreigner you familiarise yourself with the do's and don'ts of the country. What may be permissible in one place, can be a taboo in another. I am looking forward to experience the Dutch myself, we will visit Aurellia later this year."
Have the studies been what you were expecting?
Aurellia: "To be honest, the Problem-based Learning system that my university applied was different than what I was used to. It involved a lot of independent studying and discipline to stay on track. After some time, you start to manage it and settle in. It's hard work for sure, so be prepared for that."
How has studying in the Netherlands changed you as a person?
"I have become more independent, both as a student as well as a person. Being far away from your parents forces you to take steps you otherwise perhaps would not take. I have become more open, and more caring for other people. Study-wise I became more organised and I have learned to actively participate in discussions. Also, being abroad gives you the opportunity to visit and see other places. During Christmas break I visited Germany and Austria."
Have you seen change in your daughter?
Erlangga: "Definitely. Aurellia is more independent now, she is more responsible and can make her own choices now and decide what she wants out of life. I get a lot of positive vibes from her. She has matured a lot."
How do you look at your future, Aurellia?
"One year is too short, that is for sure. So it is my plan to stay after my studies, and look for a job in The Netherlands or somewhere in the EU. I like to travel and gather more experience, so I guess I will be abroad for the foreseeable future."