What to ask during an internship interview?
This pile of questions will prepare you to carry yourself like a rockstar through the interview and help you find the right internship in the Netherlands.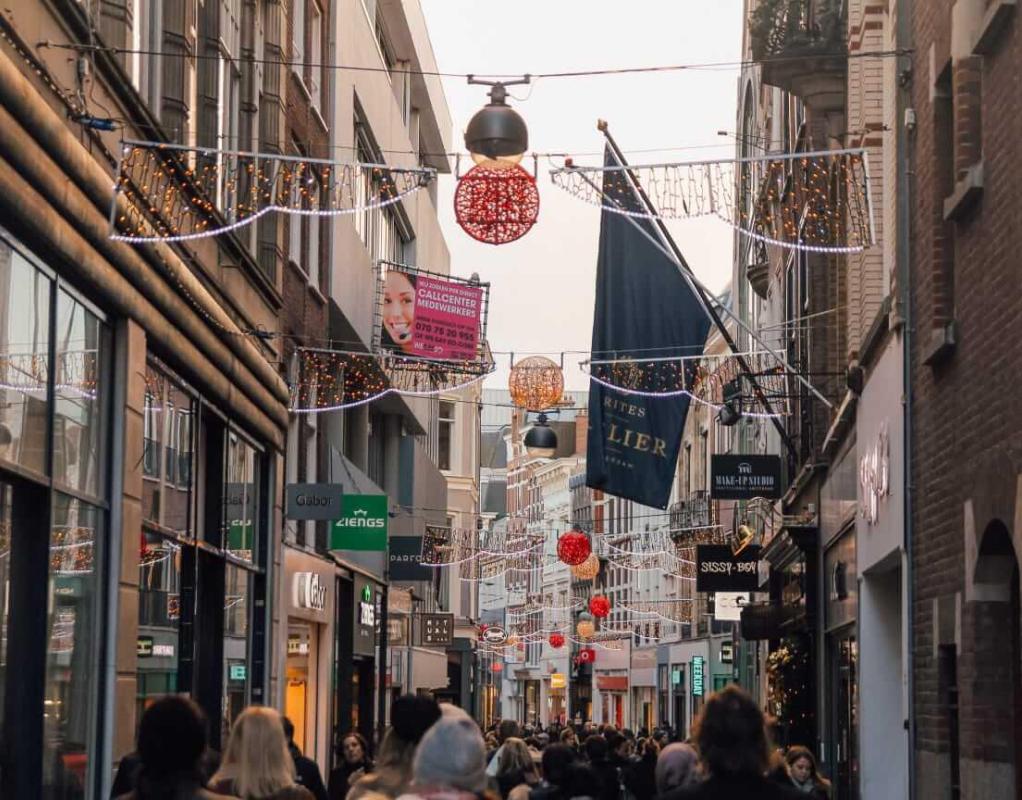 Hey, how is it going? I have had this idea of sharing my advice regarding finding an internship in the Netherlands for a while, but time flies. Now, due to COVID-19, staying in is the status quo, so I finally found some time and here I am. So, if you are hoping to find an internship in the near future after this hard period is over, this could help get your dream internship.
I still remember I was sitting in my housemate's room while she was telling me about her internship interview experience. I was all ears. I reckoned this was really important, because her journey to find an internship was definitely not a piece of cake.
Then she asked me: "What do you think you should say when the interviewer asks if you have any questions at the end of the interview?" The old me would just have gone with the flow of the interview. But later, I learnt that this massive curveball at the end of the interview was an opportunity for me to dazzle the interviewer and get key insights I need to know about the internship.
"Asking about a full-time position could lead to other awesome possibilities down the road."
It is crucial that you always ask questions at the end of the interview. In that way, you are not only leaving the interview with a solid understanding of what kind of internship is on offer, but you also leave the employer with a positive impression of yourself.
So, what are the questions that you should ask at the end of your internship interview in the Netherlands?
"Is there potential for a full-time position if I'm good at my internship?"
An internship is an opportunity to get hands-on experience and kick-start your career. Asking about a full-time position could lead to other awesome possibilities down the road. At the same time, you showcase your long-term mindset and your eagerness to be a part of the team.
This is also essential if you want to extend your stay and pursue a career after your graduation in the Netherlands. International students are offered the opportunity to apply for an Orientation Year Visa after graduation in the Netherlands.
The possibilities for you to find employment in the Netherlands after graduation are more or less depending on your field and goal. The process of applying for a job as a non-Dutch speaking person in the Netherlands can be daunting. If you can't secure an employment with an IND-sponsored company before your Orientation Year visa expires, you are obliged to return to your home country. 
Therefore, it is always good to ask this question, as a temp position could be an open door to a long-term career in the Netherlands. In some cases, this could be the deciding factor in choosing the right internship.
"What is the difference between a good intern and a great intern?"
Every employer is looking for a rockstar team member and there is a high chance they already have a certain expectation. On the one hand, this question shows your interviewer that you want to fulfill their expectations. On the other hand, the answers that follow will give you an overview of the level of your responsibilities as an intern. You can also ask more about your regular tasks, in which case the answers will provide insight into their standards for your performance and behaviour. 
This question will help you figure out whether the internship will be a good fit for you. After that, it is up to you to make a proper decision about accepting an internship. The answers you get explain the difficulties that the position might present. This helps you to create an all-round view of the upcoming role. Then you can either explain how you can prepare for the challenges based on your experience or simply realise that you're not a match for the position
"If I would be an intern at the company tomorrow and it is my birthday, what would happen?"
Each company you interview will have a work culture. Knowing the culture and how it fits your personality will lead to a better internship experience, so this is important. This question is kind of funny, but also shows that you are serious and want to make the best choice for yourself. The answer could tell you how the employer values their employees. The answer may also reveal other job perks that you might have.
About me and my internship
My name is Jane Hoang and I am currently working as a Content Marketing Intern atOctagon Professionals. Octagon is a recruitment and HR services agency based in The Hague. During the internship, creating content for the company is my main task. I have also learnt a lot about the recruitment process as well as employment in the Netherlands.
My internship has inspired me to provide practical career advice for international graduates in the Netherlands. I am very grateful to Nuffic for this platform where I can share my personal views.