Money-Saving Strategies all International Students Should Know
Understanding scholarships, working as a non-EU national, and budgeting are essential to giving yourself a head start that will make things easier during your stay in the Netherlands.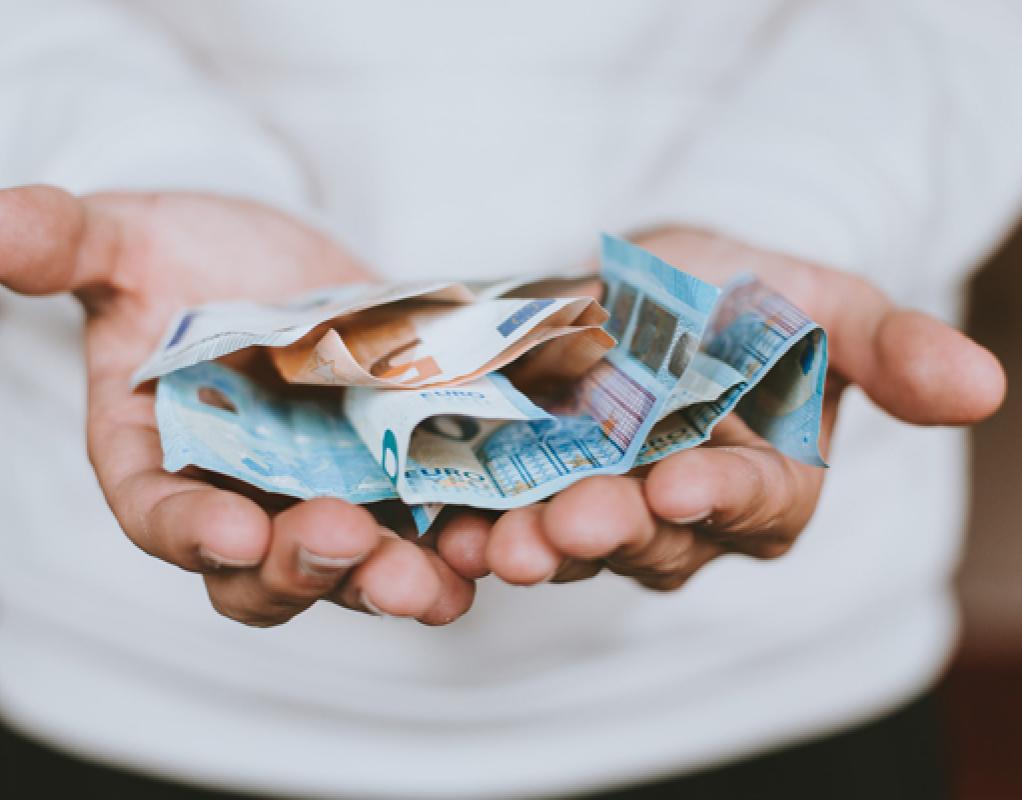 "Students typically get stereotyped as being "bad with money," but with some planning and creativity, you can save a few Euros and learn skills that you can use beyond university."
Scholarships
First and foremost, if you have a solid foundation financially, aspects such as applying for a job and budgeting won't be nearly as daunting, so finding a scholarship is an absolute must.
Holland Scholarship: The most sought-after scholarship for prospective students and is provided by the government. Only applicable to first year students and is extremely competitive, so apply as soon as you can.
Excellency Scholarships: Most universities such as NHL Stenden offer hefty scholarships to students who outperform their peers academically. This scholarship is only meant for the best first- and second-year students, so keep it in mind when you're lacking motivation to study.
Working as a non EU-national
In case you are a third- or fourth-year student (such as myself), scholarships are few and far in between. So, a logical next step is finding a part-time gig to help ease the financial burden of all those trips to FEBO after a night on the town.
Things to keep in mind:
Finding an Employer: The hardest part is certainly finding someone willing to go the extra mile to hire someone from outside the EU. No, they are not mythical creatures, they do exist! Personally, I would recommend walking into restaurants (in person) and asking for a position but make clear that you need a permit. Employers are much less likely to say "no" when you make the effort and ask for a job in person.
Applying for a Permit (TWV): If your employer has never hired someone from outside the EU, the process is straightforward and easy (but takes a few weeks, so keep that in mind). There are a few requirements in order to apply for it.
Dutch Health Insurance: In order to apply for the work permit, you need to sign up for a working health insurance (they typically cost around 20€ per week). You can also apply for the reimbursement provided by the government once you have an insurance.
Documentation: The UWV

will need copies of documents such as your passport, residence permit, and rental agreement.
Stay Positive!
Trust me, I went through this entire process myself, and had to figure it out all on my own. With a better understanding of how the process works, you'll be working in just a few weeks! Keep in mind, students from outside the EU are only allowed to work either 40 hours per week during the Summer, or 16 hours per week year-round, so find an employer who suits you best.
Budgeting
Often overlooked by students is learning how to set a monthly budget and sticking to it! If you're able to pay rent each month stress-free, you'll be able to focus on more important tasks, such as immersing yourself in the beautiful Dutch culture.
It took me a few months to learn how to properly budget, but I eventually created a template for myself to follow monthly so I can be smarter with my resources and help with the financial burden of being a student. Some tips I would give my past self are:
Figure out what is important: Do you enjoy going out with friends the most? Having a great apartment? Spending a little extra at the grocery store? Realizing what is important to you will help give you some clarity with your spending.
Saving: If you have any money left over (lucky you!) stash it somewhere for further uses, maybe invest in getting a European driver's licence or finding a better apartment.
Sticking to it: Naturally, we're not perfect. But sticking to what you say you'll spend will not only ease your current financial burden but make things much easier down the road.
There are many shortcuts and secrets to being thrifty during your studies, so combine these strategies with a well-rounded budget and you'll be on the path to success.