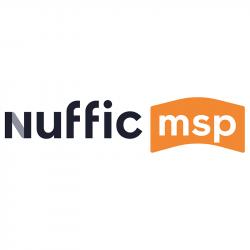 A limited number of approximately 20 scholarships a year is awarded to female and male professionals who are:
highly motivated;
living and working in Morocco;
20 to 45 years old;
proficient in English;
working in one of the priority areas fitting the MSP approach for Morocco;
using and transferring their knowledge and experience in their employing organisation after the training;
agreeing to the MSP obligations and conditions (154.4 kB).
English proficiency
You need English language skills because most courses are offered in English.
Priority areas
You have to be working within one of the following priority themes;
economic development and entrepreneurship
youth empowerment
prevention of radicalization and migration
water (transport, logistics and port development)
renewable energy
Employer statement
You need an employer statement (105.6 kB) that is signed by you and your employer. It shows us that your employer supports your application. And that you can share the knowledge and experience you gained in the Netherlands once you return to Morocco. This is required because the MSP is focused at strengthening organisations by strengthening people.
Government statement
If you are a civil servant in Morocco you need a signed government statement (25.7 kB). This certifies the support of the Moroccan government for your MSP application.
To arrange a government statement, please contact the administration of your organisation. Please note that this can take 2 to 4 weeks.
Other requirements
The education institution will inform you on the requirements needed for your application. Most of the courses are designed for professionals with at least a BSC-level (or equivalent) and a minimum of relevant working experience. Applications from students will not be taken into consideration.
In order to apply for one of the courses you must motivate:
that you work within the priority themes for Morocco as mentioned above;
how the courses will strengthen both you and the organisation you work for;
how you will use your newly gained knowledge and experience in your organisation after your study.
We especially encourage women to apply for a scholarship. 50% of all scholarships per country are reserved for women.
The text continues below the picture.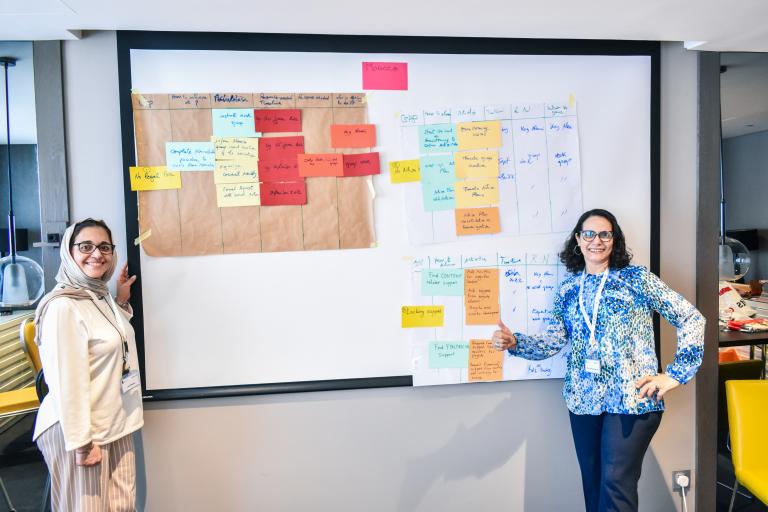 "I gained a lot of knowledge, skills and experience. I believe women need to develop their skills in my country" - Noor Al Thafeer
You always have to apply in 2 steps:
Apply for academic admission through the education institution.
Apply for the scholarship through Nuffic's online application system. Please check the conditions for receiving the link at the education institution of your choice.
Contact the education institution of your choice well in time to receive more information about the application procedure and deadlines.
To apply:
Check whether you fit the requirements and approach for Morocco.
Choose a course from the list above.
Contact the education institution offering the course as soon as possible. We strongly advise you to contact the institution of your choice long before an application round opens, as additional academic requirements may be needed.
Apply for an MSP scholarship through a link for Nuffic's online registration system which you receive from the education institution. Please check the conditions for receiving the link at the education institution of your choice.
Twice a year you can apply during an application round for a MSP, usually in February and in September. Results of applications are announced 3 to 4 months after application.
Selection criteria
The MSP is a very competitive scholarship. Only a small number of the best candidates receive a scholarship. The available scholarships are equally distributed across the participating countries, taking into account the available budget and the quality of the applications. 50% of all scholarships per country are reserved for female applicants.
Questions
Please contact the education institution where you want to study on questions regarding your application for the MSP scholarship. For other questions please feel free to contact Nuffic on msp@nuffic.nl.
Other opportunities for Morocco
Don't fit the MSP requirements? Or would you like to do another course? An independent and up-to-date overview of English-taught programmes in the Netherlands is available in the Studyfinder.
We also highlight the following other scholarships for Morocco: